Have you heard that soon you'll be heard on Facebook? Recently the social media network announced they were working on their version of Clubhouse called "Hotline," but that's not all! Facebook is also working on a pocket sound studio, soundbites, and get ready for this 🥁 PODCASTS are coming to the social media network!
We've seen the continuing rise of audio on our platforms, from audio calls to audio messages on WhatsApp and Messenger. We're working to make audio messages easier to record, and more fun.

Facebook
It's a no-brainer that these social audio experiences could become great tools for radio stations to utilize social media. Most Christian radio stations' largest followings live on Facebook. Well, maybe they're not as lively on Facebook as before, but could these social audio experiences be a game-changer for the social media giant? Time will tell.
Podcasting Coming To Facebook
We've seen how much podcasting has grown over the past years. This could be one of the most significant audio experiences coming to Facebook. Connecting podcasting to a social network would also make it easier for Podcasters to communicate with their listeners, or in this case, Radio DJs.
More than 170 million people are already connected to hundreds of thousands of podcast pages on Facebook, and more than 35 million people are members of fan groups around podcasts — but until now, you had to leave the Facebook app to listen to these episodes. Within the next few months, you'll be able to listen to podcasts directly on the Facebook app — both while using the app or when the app is backgrounded.

Facebook
Everything Is Being Built to Work Together and Be Accessible to All.

Facebook
Facebook's Pocket Sound Studio
According to their news release, the sound studio in your pocket is the first thing Facebook will be working on. They plan to use advanced AI services to allow voice filters, which many of us have come to love on platforms like Snapchat, Marco Polo, and other apps. You'll also be able to add music from Facebook's music collection. The most impressive feature is the ability to remove background noise with ease. Walking down a busy street, not a problem, according to Facebook. Grab your headphones and check out the audio sample.
Keep Up With The Digital Buzz

What Are Soundbites?
Soundbites will be considered short-form audio clips. Short-form video platforms like TikTok and IG videos have had HUGE success, could short-form audio have the same results? Facebook says they plan to begin rolling out this audio experience within the next few months to a small number of creators.
Will Soundbites explode on Facebook? In my honest opinion, I'm not expecting a lot from this feature. Most people watch videos on Facebook without the sound on. Will people unmute for Soundbites? I don't know, would you?
Live Audio Rooms Coming To Facebook Messenger
Lastly, Facebook has announced they are testing their LIVE audio rooms. They expect it to be available for EVERYONE to use this summer on the Facebook app. Live audio rooms could be another excellent audio experience for radio to connect and communicate with your audience. Whenever this experience is released, don't forget that people are looking to connect with people. Start thinking about ways your station could host Live audio rooms with your listeners. Bring your audience to the mic, hear what they have to say, and be a listener too.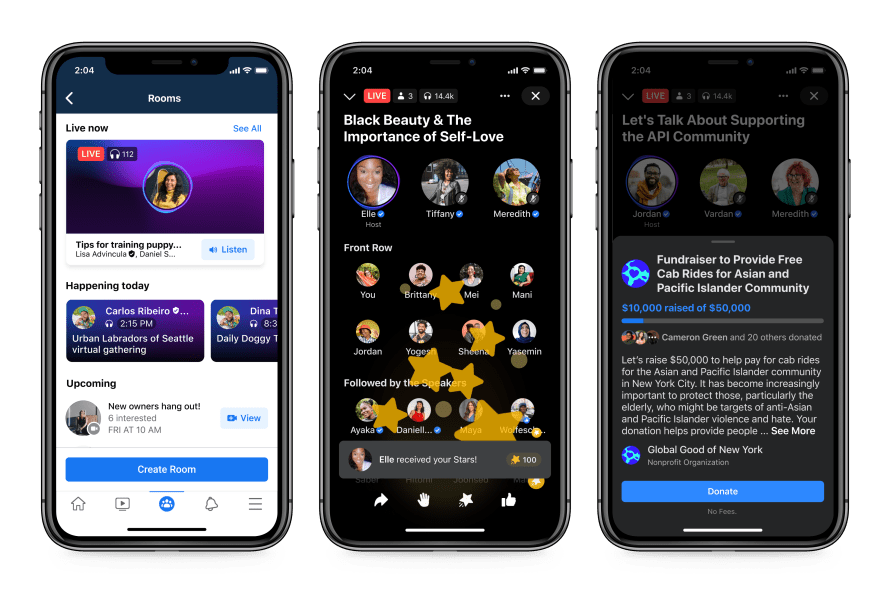 Don't Do Digital Alone
Are you or your team feeling overwhelmed by all the changes happening in the digital arena? Remember, "It's more than digital. It's a mission." Our team at Killer Bee Marketing is here to help you serve your mission on digital. You can signup for our weekly email blast, join our private Facebook Group or schedule a FREE Meet+Greet and find out how our team can serve and support your team on digital.
Keep Up With The Digital Buzz